As a company committed to global best practices, we advocate for greater transparency. Datasea is committed to providing meaningful and accurate sustainability information to stakeholders.
5G Messaging
Datasea's VIE entity, Shuhai Beijing, has subsidiaries, Guohao Century (Beijing) Technology Ltd. ("Guohao Century") and Hangzhou Shuhai Zhangxun Information Technology Co., Ltd. ("Zhangxun"), that increase and improve how people and businesses communicate, while delivering brands a platform to engage, convert and efficiently nurture buying relationships by leveraging 5G messaging service.
The 5G messaging service is known as RCS ("Rich Communication Suite") and integrates phones, messages, and contacts. Specifically, this communication suite enables users to enjoy various effective interfaces with integrated messages, including texts, pictures, audio, video and emojis, as well as status, location and other communication capabilities. It has the characteristics of high touch rate, rich media, strong interactivity, convenient service, and high security. By using 5G messaging, can serve the individuals, public and thousands of industries.
5G technology can create a new message ecosystem in which customers and enterprises can directly and efficiently connect via short messages on mobile phone terminals. When businesses apply 5G messaging to marketing initiatives, faster speeds, better transmission quality, and lower latency create new and improved customer experience.
Smart Push.
A new precision marketing solution that integrates 5G technology, big data, and data mining to transform marketing experiences. Because 5G wireless can accurately pinpoint locations, a retailer, when using this integrated solution, can see who is near the store and immediately trigger SMS and video SMS to promote products or services to the nearby customer.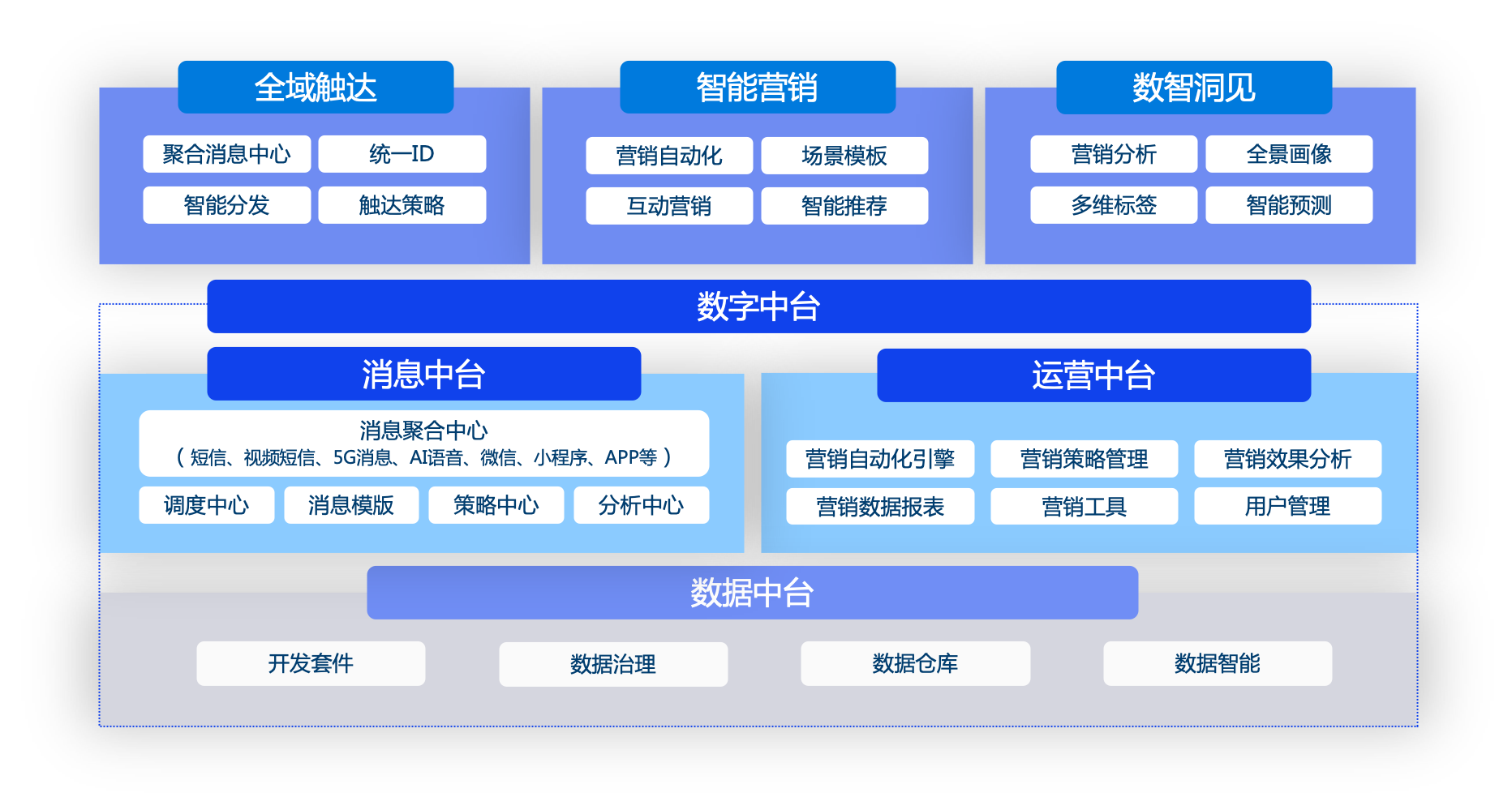 5G Messaging Marketing Cloud Platform (5G MMCP)
commercial value
In 2020, the total business volume of China's express delivery industry reached 83.358 billion pieces.
To bring 2.4 billion touch-point traffic throughout the year
brings billions of business revenue throughout the year
Industrial value
By copying and promoting the case of ZTO, it will quickly promote the use of 5G messages on the user side and help the development of the 5G message industry ecosystem.
The annual delivery volume of the express delivery industry is expected to bring more than 2 billion revenue to the 5G messaging industry
Social value
China's express delivery industry serves 500 million users per day on average. By promoting the case of ZTO, it has quickly formed a user scale and realized 5G messages that benefit people's livelihood