Datasea company update_5.24.2021
Datasea was chosen as a smart city project partner of China Unicom Heilongjiang Company

On May 21, 2021, China Unicom's official website announced the China Unicom (Heilongjiang) Industrial Internet Company and China Unicom (Heilongjiang) Digital Technology Company procurement results in open market innovation business(after 7 round review), with the recruitment number: TTSC-CH-Y20201010.
Datasea has passed the procurement and successfully become a cooperative partner of China Unicom's two companies in the smart city project.
This cooperation marks that Datasea's products and solutions in the field of smart cities, as well as service capabilities, have been recognized by China Unicom Heilongjiang Company. In the future, Datasea will enter
into in-depth cooperation with China Unicom Heilongjiang Company to jointly develop infrastructure projects in the field of smart cities, including the Internet of Things, 5G, cloud computing, edge computing, data centers, and converged communications, as well as smart city security solutions. In-depth business cooperation will be carried out in the market-oriented manner in order to help Heilongjiang with digital transformation and efficient operation.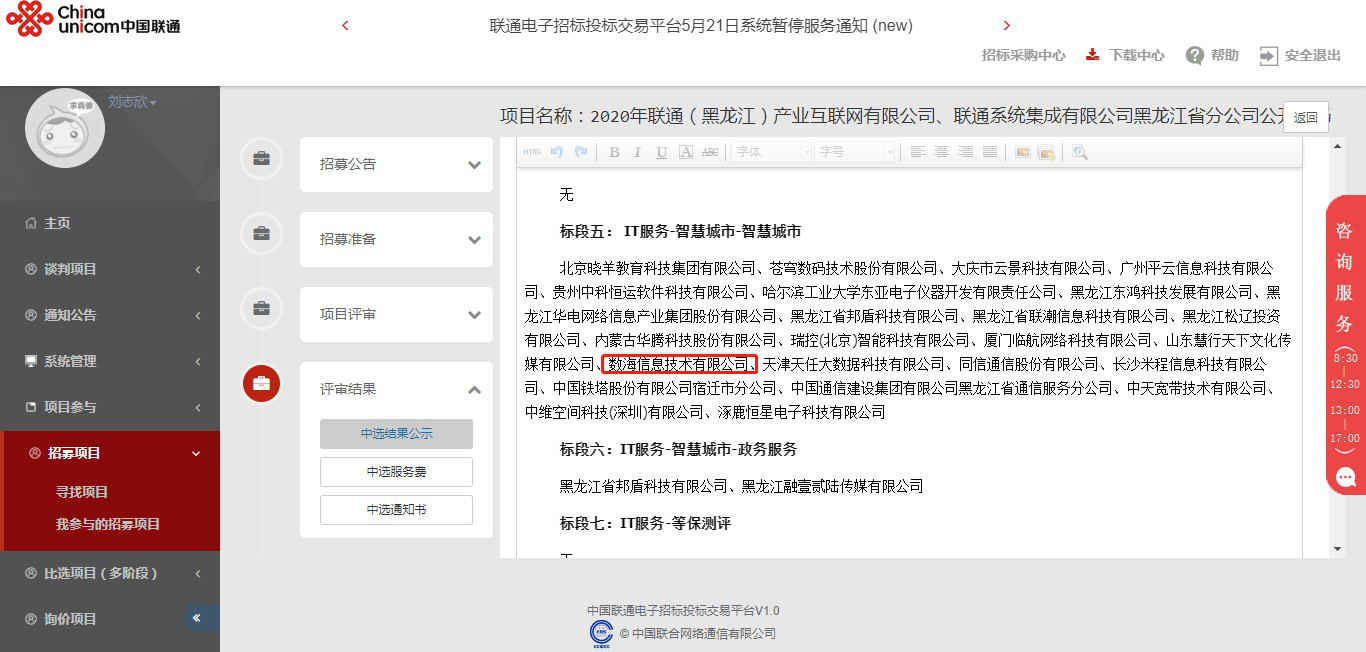 According to the open resource, as of December 20, 2020, China Unicom's Heilongjiang branch has completed the construction of 9,000 5G stations throughout the province, and has invested heavily in 5G network construction and 5G application innovation. In the future, China Unicom's Heilongjiang branch will build a "four horizontal and three vertical" product system integrating IoT enabling platforms, smart residential
communities, smart parks, and digital urbanmanagement through China Unicom's 5G capabilities and optical fiber communication.

reference:https://baijiahao.baidu.com/s?id=1689279429349911750&wfr=spider&for=pc